---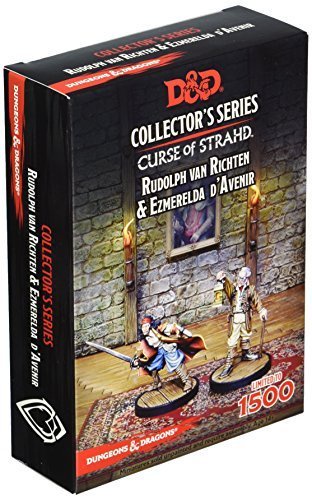 Curse of Strahd: Rudolph van Richten & Ezmerelda d'Avenir
---
Van Richten isn't a young man anymore. He knows his road is coming to an end, but his work isn't done. He has come to Barovia to kill Strahd von Zarovich, the greatest vampire of them all. Van Richten has studied Strahd for years and knows he can't hope to best the vampire in a straight-up confrontation: he must wait for the right moment to strike. 

Ezmerelda d'Avenir, a Vistana, is the protege of Rudolph van Richten - despite the fact that her first encounter with the vampire hunter was anything but pleasant. 

This limited edition figure set contains 2 unpainted, unassembled resin figures sculpted by Matt Bickley.  Production was limited to only 1500 pairs.